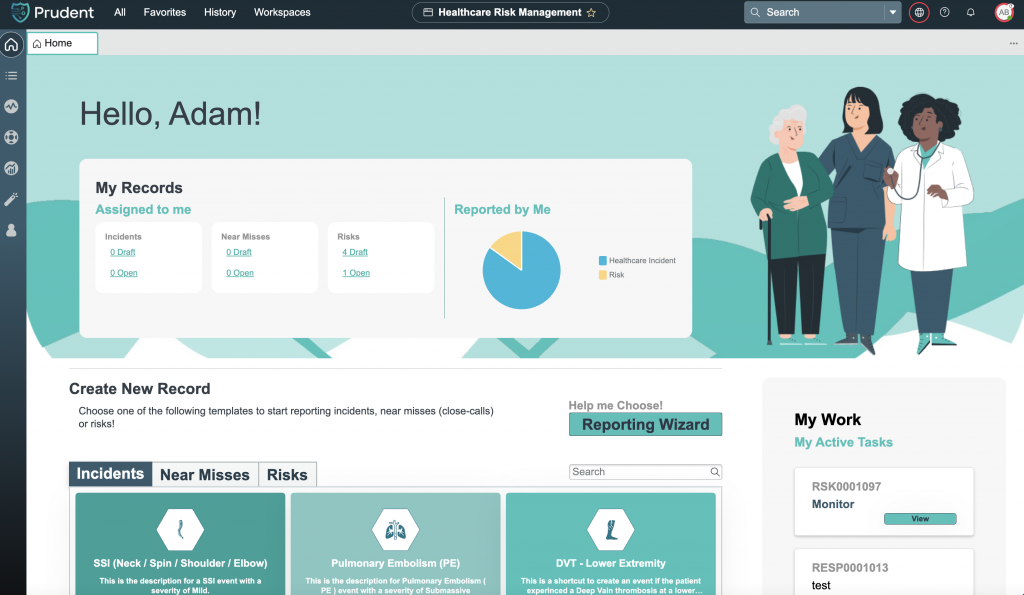 1- Completely new and improved frontline staff / reporters workspace with reminders, drafts, notifications, feedback, etc. All within one place
2- Simplified reporting of incidents, near-miss, or risks with one-click template and powerful search functionality. You can Search for any keyword related to CMS or PSI / AHRQ and the correct template will be presented.
3- New reporting wizard to help reporters determine the right category of event
4- New Incident form with improved layout and dynamic content
Additional improvements include new AI models such as CAUTI, SSI, and pressure injuries.
Contact us today for a demo.